Bartholet Auction

&

Real Estate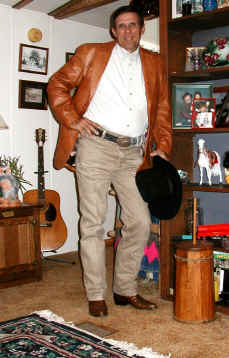 Frank Bartholet's parents were born in Oklahoma in the years preceding statehood. They raised a family with the values honored and common to that era. Frank was born, raised, and has raised a family in Muskogee County, Oklahoma strongly influenced by those same values. With over 40 years in business, and practicing those same values of honesty and hard work, his experience in the sales and auction professions have brought him and his staff the respect of both seller and buyer alike.

Having earned multiple degrees in the auctioneering, sales, investment, and real estate professions, Frank has both the professionalism and education you expect and deserve. He also brings with him the experience of owning and operating a cattle ranch consisting of over 4,000 acres, real estate investments, rental property, and commercial warehousing. Possessing a humorous, high-energy personality, Frank has the unique ability to keep an audience's undivided attention and participation in buying your merchandise.

With a common sense approach to life and business, a philosophy that has served him well in his own endeavors, Frank and Bartholet Auction & Real Estate will conduct your auction with individual service and the utmost integrity. Whether it is real estate, farm or construction equipment, or estates of home contents and antiques, contact us today for a confidential consultation.